Professional SEO Services | Perth WA
We are highly experienced SEO specialists based in Perth WA and servicing all of Australia and South East Asia.
If the business you own or run has a website, then regardless of whether it is an older website or a new one, it will serve little purpose if no one ever visits it. Even the finest website ever built might as well not exist if there is no traffic going to it. We say this because that traffic will include potential prospects, clients, and customers which for any business, are its lifeblood.
There are several ways in which you could attempt to generate traffic, but the one which has been proven to be the most effective, and the most sustainable is search engine optimisation (or SEO). SEO is the means by which you get search engines, and in particular, Google, to recognise your website as one which deserves to appear at the top of searches for specific keywords which relate to your industry and your Perth business.
Now, it is one thing knowing that you need SEO for your Perth business in order for your website to rank well and thus generate visitors to it, but another to actually achieve that goal. Google has spent thousands of hours and many millions of dollars developing its algorithms which are what generate the results each time anyone enters a search term, which is why SEO expertise and knowledge of how to rank websites are so valuable, and so sought after, by business owners and CEOs.
The Importance Of SEO In Helping Websites To Rank Highly In Google
The reason SEO expertise is needed by businesses is that in order for them to be successful online, they need to be able to rank for specific keyword searches. When the Google algorithms we mentioned are assessing searches and where websites will rank, there are literally hundreds of factors that they take into account. Whilst the results when any person searches appear instantly, the work to rank the websites which appear, can take several months.
Although that might sound like a large hurdle to overcome, it is actually an advantage because once the SEO work is done, and a website is ranked highly in the search engines, those high rankings can be sustained for a considerable time. As such the traffic that your website might receive if it is one ranked near the top of each search result, will be considerable.
An example of this is the data relating to how much traffic the websites ranked on page one for any given search receives as a percentage of those who search for a single keyword. The first page of a Google search will account for 92% of the traffic, page 2 around 5%, and beyond page 2, the other 3%. In effect, it means that unless you are on page 1, you are barely going to see any traffic from Google.
Further to this, on page one, the website at position #1 will get almost 25% of the traffic, position #2 around 21%, and position #3 around 14%. As for positions #4 to #10 they pretty much share the remaining traffic ranging from about 2% to 8%.
You do not have to be a mathematical genius to recognise that being in one of the top 3 positions make a huge and positive difference to the amount of organic traffic that Google will be sending you, and the key to achieving this is SEO.
Our 3 Steps To SEO Success For Our Clients
If you employ Slinky Web Design to undertake your SEO for you, the approach we take differs considerably from many other SEO agencies, and that is to the huge benefit of our clients. One of the differences is that we do not just focus on what we have to achieve but we also put a huge emphasis on how we achieve them, and the ways that this can positively impact our clients' experience of working with us.
The foundations of this are within what we call our 'Rule Of 3', and these 3 simple, but hugely impactful rules, mean that everything we do for our clients is focussed on as much on them, as it is on the results we are aiming for.
Rule #1: It Is The Goals of Our Client's That Matter Most
The mistake many agencies make is they focus too much on what they are trying to achieve, rather than what each client's goals are. We take a different approach, and one of the first ways we do so, is we listen to what your business goals are. As such we can then research and create an SEO plan that is geared towards matching what you want your business to achieve.
Rule #2: Promote Effective Communication
There is nothing worse than paying someone for a service, never hearing from them again until they finish, and what they produce is not what you wanted. With Slinky Web Design, at each stage of your SEO plan we will provide you with regular and clear communication. This also allows us to hear from our clients should aspects of their business change, meaning we might need to alter their SEO plan.
Rule #3: All Targets Are Achieved
This might seem somewhat obvious, after all, what business would not want to hit its targets. However, we do not just hope to hit our targets, it is one of our core principles. If we set out to rank a client's website, we have no other option but to do so, and that means ultimately your business benefitting from one of our own foundational beliefs.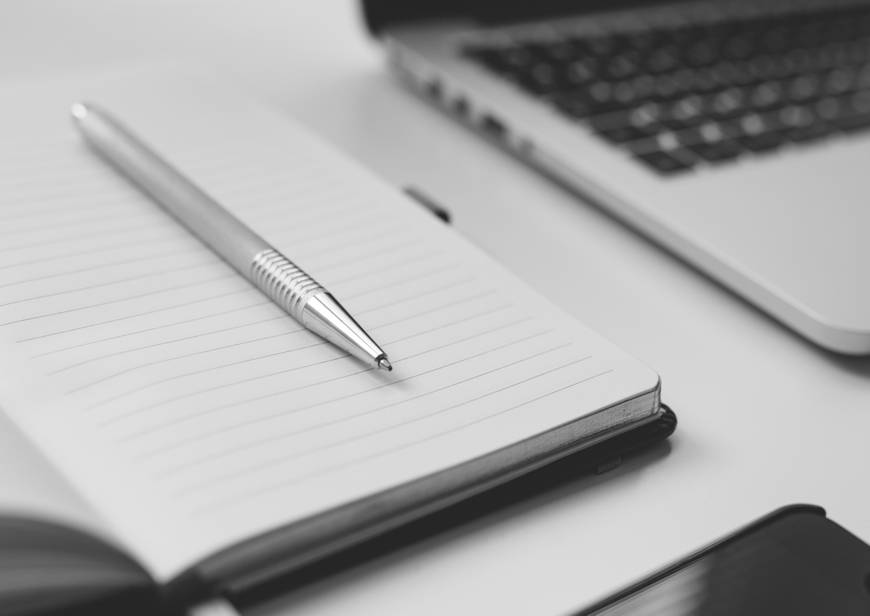 How Slinky Web Design Create Successful SEO Campaigns For Our Clients
Now that you are aware of the core principles that we would apply when undertaking the SEO for your website, we would like to explain in a bit more detail how we actually turn them into practical tasks that actually sees your website ranking at the top of searches, and how we can help keep it there.
You might not have thought of the fact that once your website is ranking highly for a number of keyword searches, your competitors, or at least those competitors who are switched on, are going to notice. At this point, they can either shrug their shoulders and accept it (which is great for you), or they might choose to take action, especially if it is their website that you are now outranking.
There is also the possibility that Google might alter their ranking algorithms leading to them introduce new ranking factors or take away defunct ones, which might in some way push your rankings down. Admittedly, they tend to do this to weed out websites that are using blackhat methods to game the system and given that we would never contemplate compromising our clients' websites, then this is less of an issue.
In practice our formula for SEO success consists of four primary goals, which are:
Boost the ranking of your website on search engines, especially Google
Grow the amount of search engine traffic to your website
Increase the conversion rate of prospects to buyers on your website
Enhance the branding of your business
These four goals are in that particular order for a reason, as our experience of SEO and helping our clients grow their business shows us that this is the logical progression businesses make when they are seeking to increase their online success. In order for us to achieve all of these goals, we not only use that experience but the skills, expertise, and commitment of the entire team at Slinky Web Design as we implement each specific SEO service that we provide.
SEO Services From Slinky Web Design
One of the reasons Slinky Web Design's SEO services are so popular with our clients. apart from the fact that they get results, is due to their effectiveness, not just as an individual service, but as a whole when we combine them into your SEO plan. Some agencies simply have 'SEO' above their door, and as such clients are never quite sure what exactly that agency is doing for them.
It is also the case that some agencies do not list their services simply because they do not offer as complete a range of services as they should, or do not have the skills and experience to undertake them all successfully. Instead, they try to hide these facts by merely offering 'SEO' without any specific details of what that would entail.
With Slinky Web Design, each of our SEO packages has each individual element listed so you know exactly what we will be planning and implementing as we proceed with your SEO campaign. This is because SEO should not be carried out as one entity, but instead it is a combination of many component parts, each of which adds to the overall success of the SEO being pursued.
To explain this further think of a soccer team that consists of 11 players, each of which has a specific set of skills and is expected to play a certain role within that team. The team's success relies on every player fulfilling their role and combining their abilities with the aim of winning each match they play. Take any single player out of that team, and it has little chance of competing, let alone winning. Nor could one or two players win on their own either.
With the SEO that Slinky Web Design undertakes, that same principle applies where each service we offer plays a role in achieving the overall goal of ranking a website highly in the search engines. Were we to only offer some of these services or placed all our emphasis on just one or two of them, then the task would be almost impossible.
This is why we have been so successful in ranking the websites of businesses whose owners or CEO saw the logic and benefit of an SEO agency such as Slinky Web Design which can provide all the necessary skills and experience needed for SEO, rather than just a few.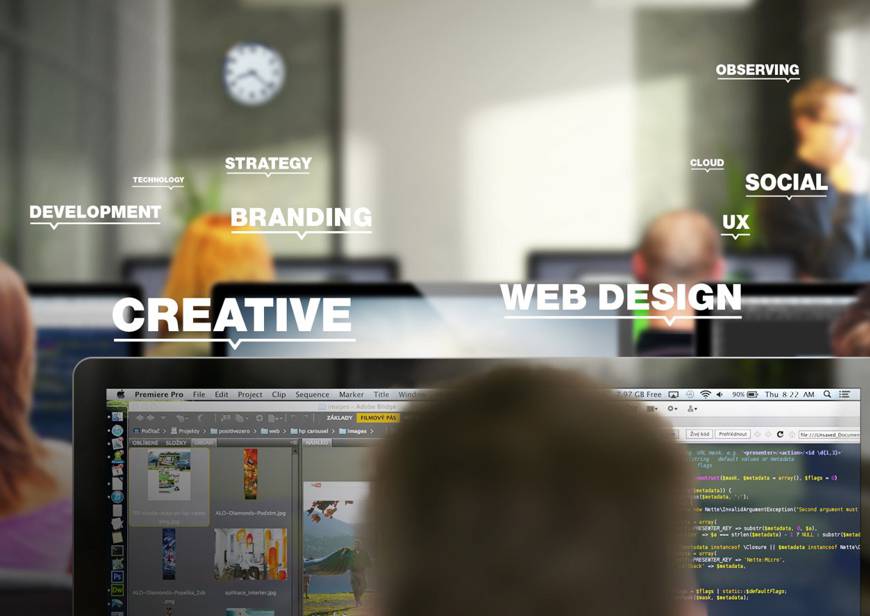 The Difference Between On-Site and Off-Site SEO services
As we have already alluded to, when calculating where to rank each website page, Google takes into account multiple factors, some of which are easier to optimise than others. Some can literally be done in seconds, whereas others might take weeks or even months, and there are some SEO factors that genuinely require ongoing optimisation, such as updating content on a website.
All of the optimisations are usually classified under one of two types and these are on-site and off-site respectively. As their names suggest on-site are the SEO tasks that we can set up and implement on your own website, whereas off-site SEO covers the activities which are done on other websites, often with the permission or cooperation of the owners of those websites.
On-Site SEO Services From Slinky Web Design
With on-site optimisation you have much greater control, for the simple reason that you own the website. This provides for greater flexibility with respect to the SEO services that we can perform on your website, but nevertheless, each of them must, and will, conform with the standards and rules which Google sets out.
This sets Slinky Web Design further apart from some agencies who might try to cut corners and as such compromise the longer-term rankings of the client's website in the hope that they can secure short-term results. Remember, Google can detect when black hat SEO is being implemented, so anything which tries to game their system in an underhand way is putting a website at risk of being delisted from the search engines completely.
On-site SEO might be somewhat easier to implement as it is done on a website we have complete access to, but that does not give us a green light to actions which neither provide long-term results and which could jeopardise a website completely. We have the skills, ability, and experience to rank your website the correct way, and in a way that Google welcomes, rather than seeks to punish. Below are some of those individual on-site SEO services which we offer.
Optimisation Of Metadata
We have been mentioning Google a lot with respect to ranking factors, and a group of optimisations which helps Google to identify what a website is trying to rank for is its metadata. Metadata is the word used to describe specific elements of a website's coding and it acts as a form of signposting throughout that website, with some metadata hidden from view, and other metadata visible to anyone who visits the site.
Its main function is to help Google's spiders identify certain parts of the website which Google then uses within its algorithm when determining a website's relevancy and this is in turn influences where Google ranks each individual page of a website against each individual keyword, especially those that any SEO campaign is trying to improve the ranking for.
Examples of metadata include the titles of each page and headings within content such as blog posts. These can be seen by visitors, with the title usually appearing on their browser tab. and headings clearly written in larger or bolded text. Metadata which is hidden from view will be image alt-text which tells Google what an image depicts, for example.
These are but a few of the many examples of metadata and bear in mind this will be present on every single page of your website, and not just the home page. By us optimising all of your website's metadata on every page and ensuring it is accurate, we help Google in their understanding of what your website is trying to rank for, and subsequently it gives it a better chance of its position rising in the search results for relevant searches.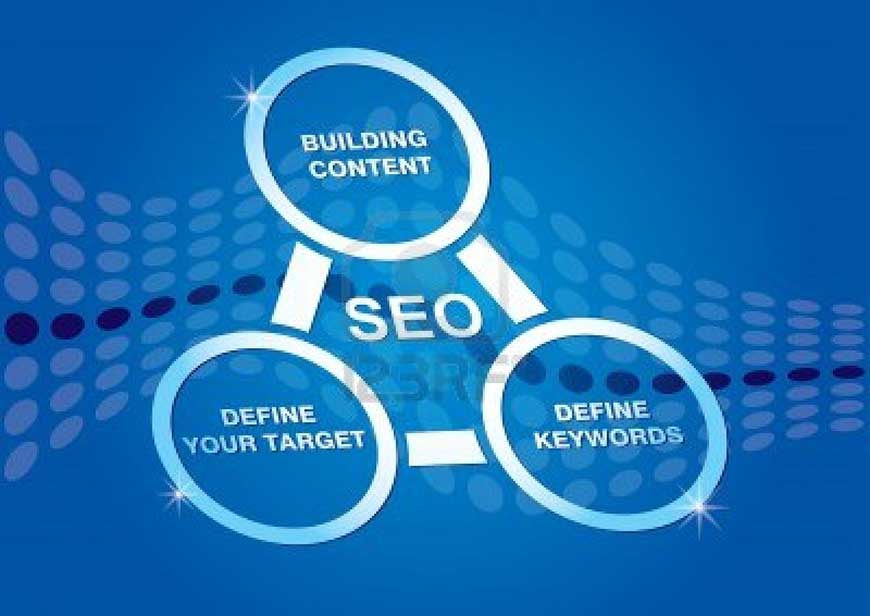 Creating Quality, Optimised Content
Regardless of what business niche your website will be in, one of the primary reasons for anyone visiting it will be to consume the content that exists there. This applies as much to the website of a small local business to one owned by a multi-national conglomerate. Content is what informs, educates, entertains, enthralls, and, on occasion, converts visitors, and its role extends beyond these.
Great content is often the means by which a website holds the interest of someone who is visiting it, and apart from the fact that this helps to build the relationship your business has with that person, it is also something which Google will be noticing as well, and the positive implications this has for your SEO are considerable.
Content is what alerts Google to the existence of your website, and if it is well written with the optimal positioning and quantity of keywords, the page that content is on will start rising in the rankings whenever that keyword is searched for. This must not be overdone, and this is another difference between the quality content Slinky Web Design can produce for your website and that which substandard agencies might provide.
Often they will simply pack the content with keyword phrases using a scattergun approach, hoping that some of it will stick. The problem with this is two-fold. First, Google cottoned onto to keyword stuffing years ago, and simply ignores content that has it. Second, and arguably more important, is the fact that visitors to your website are going to be less than impressed with content that reads poorly and offers nothing. Instead, they will simply click away.
This in turn creates another issue with respect to your website's SEO as the all-seeing Google can detect whenever someone clicks away quickly. They call this a 'bounce' and though there can be many reasons for it, one of the most common is poorly written and keyword-stuffed content. This is why Slinky Web Design will only ever create quality content for your SEO campaign which we know will keep visitors on your website and will keep Google happy too.
Slinky Web Design's SEO 7 Stage Roadmap For High Search Engine Rankings
We have outlined our core beliefs in terms of our approach to meeting the SEO goals our clients set for us and gone into some of the specific SEO services which will ensure that we can achieve that, so let us bring it all together and let you see the roadmap Slinky Web Design will follow if you become one of our SEO clients.
Whilst some of this does follow sequentially in terms of timing, there is obviously going to be some overlap, with some of the specific tasks being ones that we will be fulfilling throughout the process, whilst others will be one-off actions. Regardless of where any part of it fits in, it is important to realise that it is the combination of each component part that is key to our SEO succeeding and thus generating the improving search engine rankings you are seeking for your website.
Initial Website/SEO Audit: The first, and extremely important task, is for us to carry a comprehensive review of your website's current status with respect to its rankings and any SEO which may have been previously implemented. By knowing where your SEO currently stands, it allows us to identify those areas which need the most attention, and those might be well optimised as they are currently, and to then plan our overall strategy for fulfilling your SEO.
Researching Keywords: As you may have gathered already, much of SEO is based around the words people use when they are entering a search on Google. Knowing what these keywords and keyphrases are, then allows us to plan for all the other SEO optimisations which we are going to undertake so that they target the most important and relevant search terms, whether that be on your website, or off-site, with the anchor text on backlinks, for example.
Competitor Analysis: Knowledge is power, so the phrase goes, and within SEO, knowing what your closest competitors are doing can help quicken and maximise results. Information such as what keywords your competitions' websites are ranking for, the type of content they are posting, and where they are acquiring their backlinks is literally telling us what SEO we need to implement in order to outrank them, and at Slinky Web Design we know how to acquire that information.
Content Creation: The importance of having relevant, high-quality content can never be underestimated, and this is why we place such focus upon it. Apart from the actual creation of content, we will research what is the most appropriate so that it is liked, and hopefully shared, by those who read it so that both the engagement and the SEO functions that content should fulfil, are achieved.
On-Site Optimisation: There are plenty of SEO ranking factors that need to be optimised on your website, so obviously that is where a lot of our efforts will be focussed. Whether it is a ranking factor that is visible, or one which is addressed in your websites control panel and administration area, Slinky web Design will have a checklist to ensure each is completed by one of our on-site SEO experts.
Off-Site Optimisation: Primarily this will involve researching and acquiring high-quality backlinks, but prior to that, we will also ensure that each of your current backlinks, if you have any, is helping your ranking rather than hindering it. Other functions will include setting up and optimising your GMB and implementing any agreed social media campaigns.
Reporting And Enhancing: One of the many things we are proud of at Slinky Web Design is the degree to which we give our clients detailed feedback and data as to how their SEO campaign is progressing. This way you can see exactly how each element of the campaign is working with respect to rankings, and if we need to amend, improve, add, or expand upon anything, we will happily do so to further optimise the campaign.
How To Get Your Free Consultation
Hopefully, you now have a much fuller understanding of the way in which Google ranks websites and how SEO can enhance the ranking of your website in order to see it have more organic traffic with the ultimate goal of seeing those visitors becoming paid clients and customers.
If, having read of all the ways in which Slinky Web Design's SEO team can plan and implement an SEO campaign for you to improve your website's rankings, you would like to discuss taking the next step towards that goal, then please complete our contact form. Soon after, one of our friendly and professional team will get in touch with you in order to provide you with a free consultation and advise you how we can help take your business to the top of Google.